Back to Rides in 1993
Here are a few items, starting with my notes when learning the way from Coulsdon to Hyde Park Corner and back (to be done in the dark, in a hurry, etc)
We also had complex logictics to get witnesses to Brighton ahead of me, and subsequently the timekeeper to the finish ahead of me.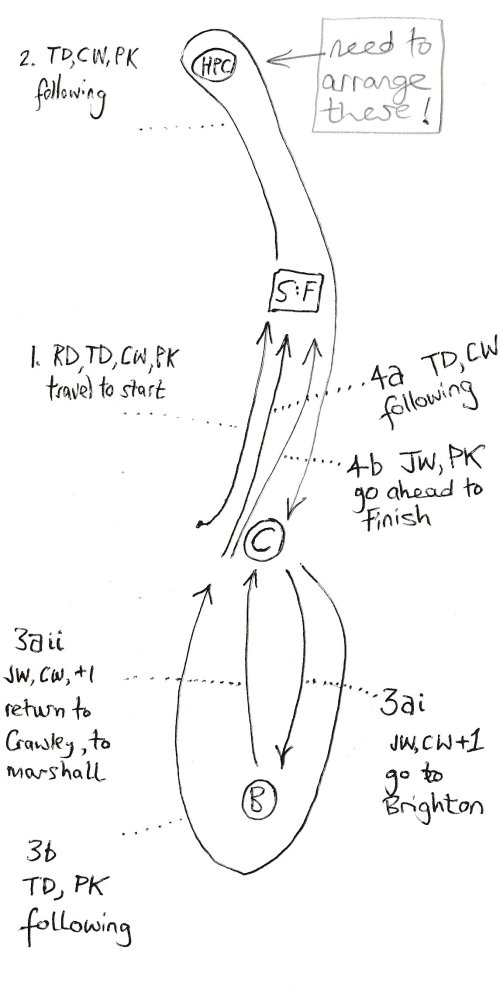 I hope it makes sense....
There was one press report identified, although the message was inevitably downbeat.
And, with the passage of time, faded.
There are a few places you might choose for your start/finish point. Although I chose north of Crawley, many others preferred to start to the south. Pauline Strong's schedule was based on one of those.
Back to Rides in 1993