Here are some press items and a few other items.
Back to Rides in 1993
First, a mildly embarrassing article from the local press
That was from their Wednesday edition.
They also put it in at the weekend, but with less content.
Those were a week or so after the job was done.
There were a few reports of the actual ride, in Bucks Free Press, Telegraph and Times.
I had a letter beforehand from the Secretary. Normal stuff, but the PS was ominous.
I had wondered why it was that aspirants chose to go through Cowdenbeath rather than save a couple of miles and go through Kelty. The answer, as I found out, is the sequence of crests and valleys you have to deal with when you take the short route. Don't do it, people.
And some time later, a note which illustrates just how difficult it is to get course measurement done when it's almost the length of the country. Finding the people with the right kit, and the time. Logistics are complex. More than 2 years!
I was also pleased to get a note from another 'name' in Edinburgh cycling - Jack Murdoch.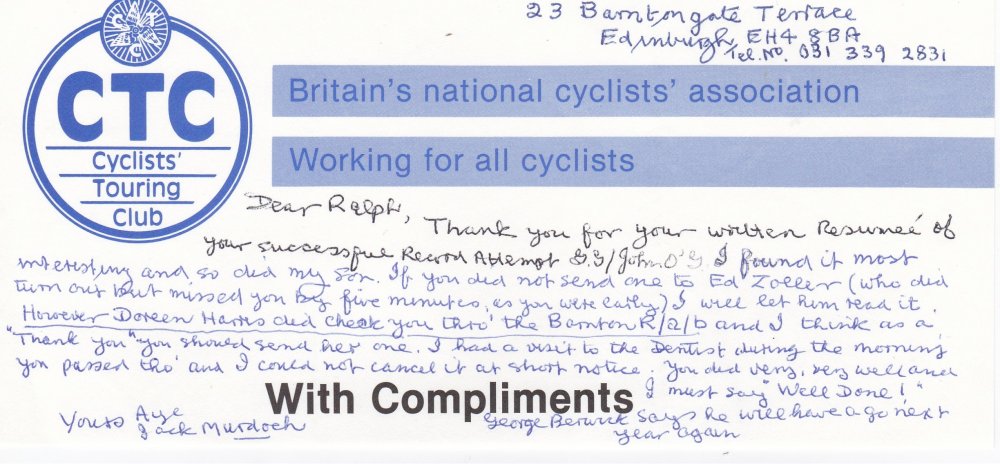 And finally, I bought some postcards after we finished the ride.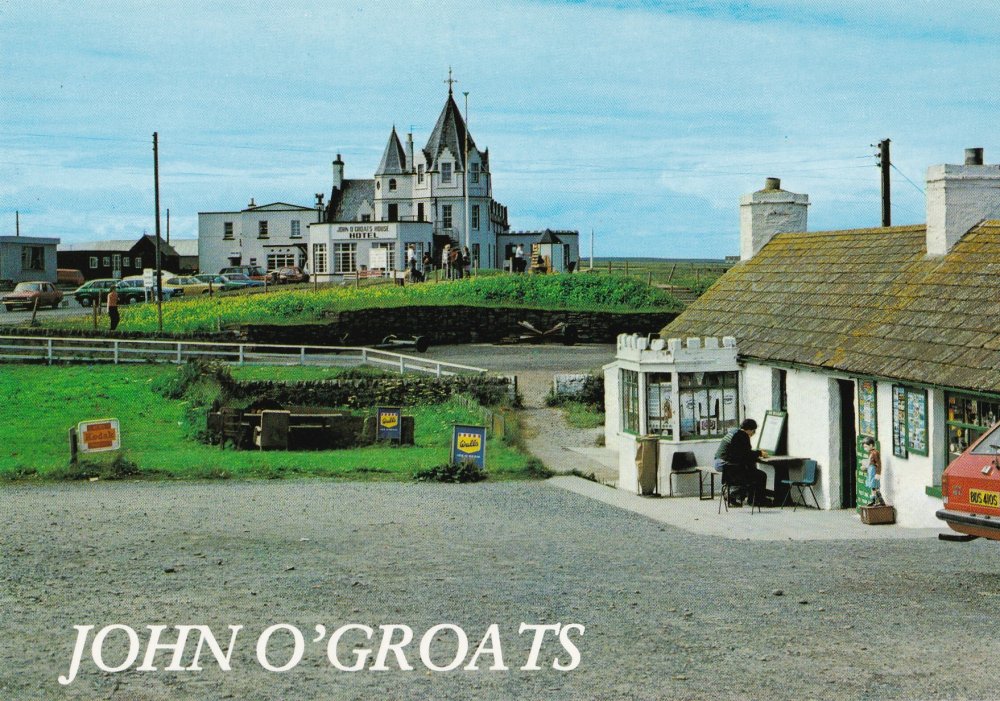 Back to Rides in 1993