Here's a page of cards, cuttings, reports etc
Back to Rides in 1994
Ken Matthews tried to get Cycling Weekly to print something, but was unsuccessful.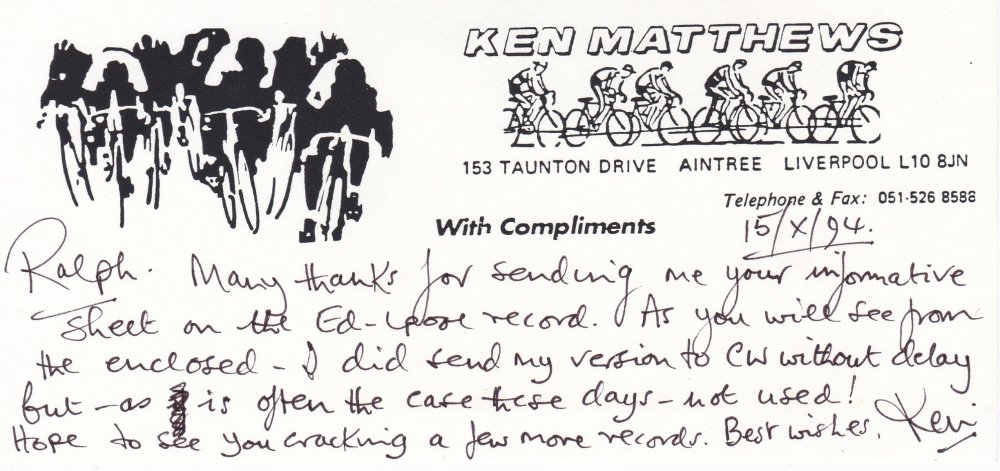 Faxes fade with the years, so I had to pencil over the text Ken sent me (and add a minor correction)
The Liverpool Echo were more easily convinced to give us a couple of column inches.
John Randall was an absolute fixture for decades for any RRA ride near Edinburgh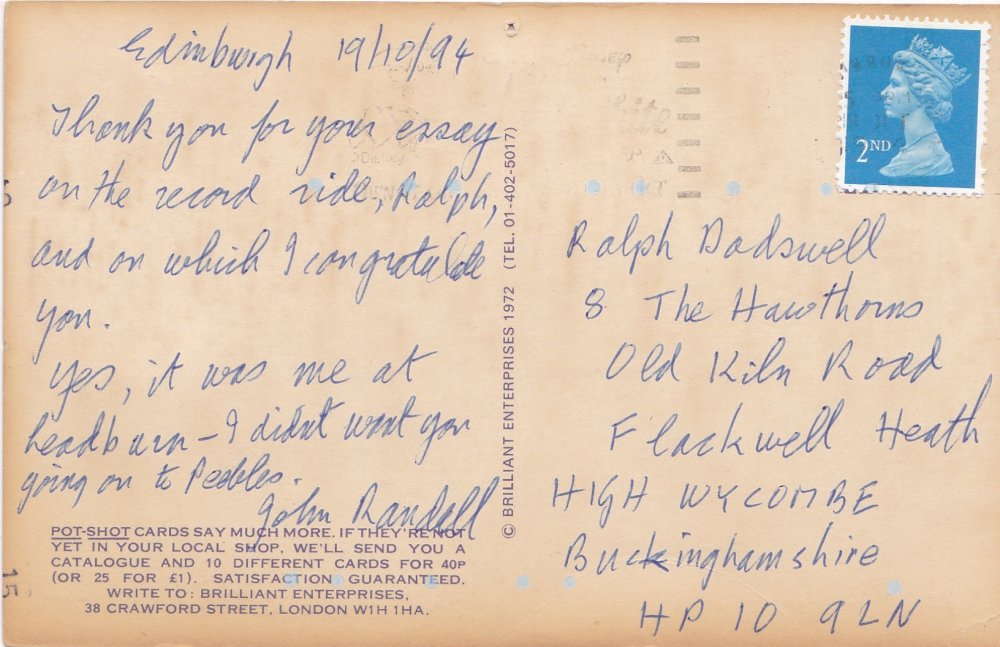 This is a bit of a surprise, but I guess this must've come from Les or Greta. It's as if the Observer's Report has been fed into a spreadsheet.
I got quite excited with this chart.
Deep low over North Sea, northerly winds.
Edinburgh to Liverpool just HAD to happen.
Here's the schedule submitted by Jeff Kay, whose ride I was aiming at.
And now the incredibly detailed Observer's Report from Cyril Dixon.