Here's the quite limited press coverage for this one.
Back to Rides in 1996
Isle of Wight County Press & Bucks Free Press.
(I'm still wondering what James Mahoney actually smashed...)
Now we have the phone call list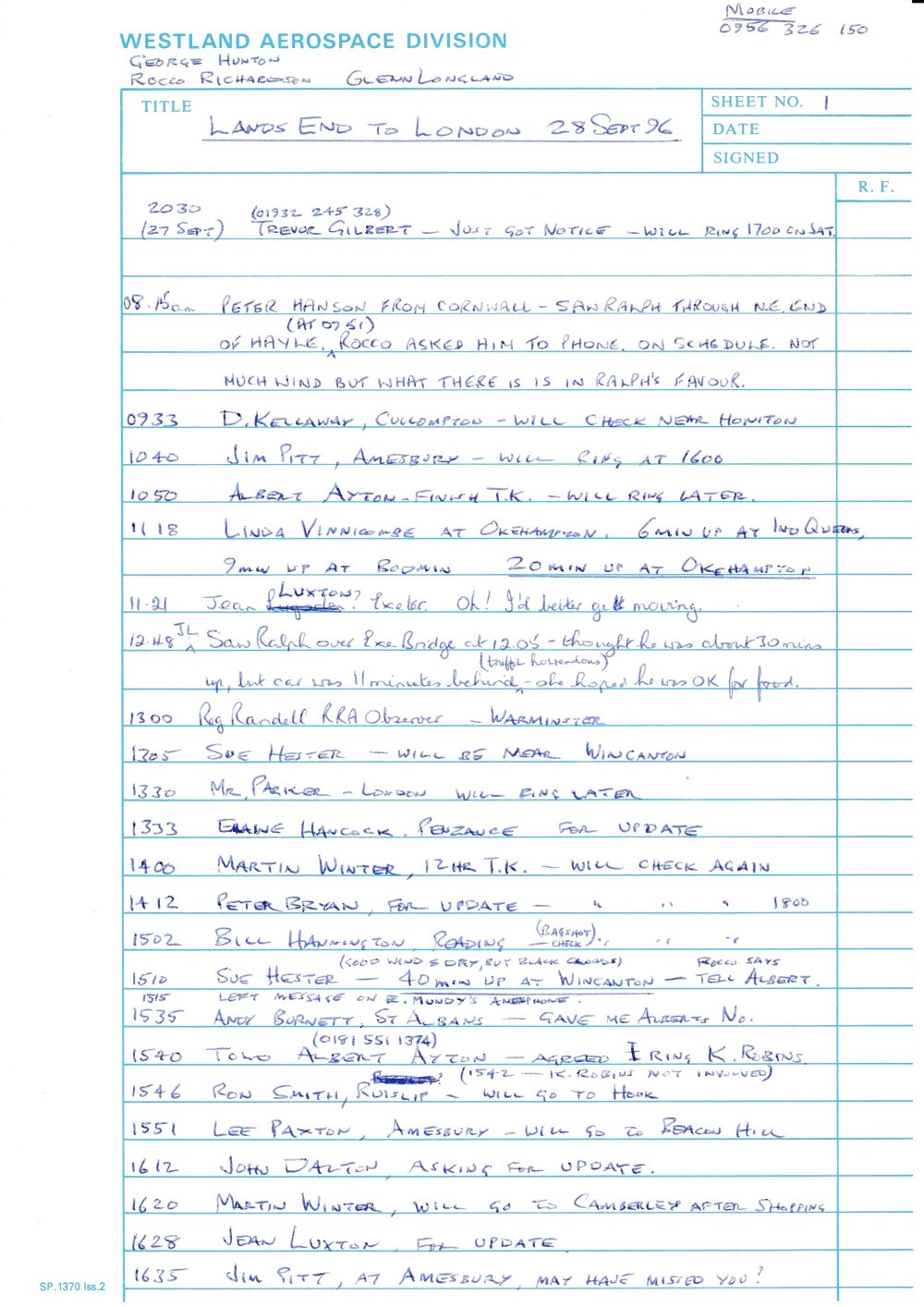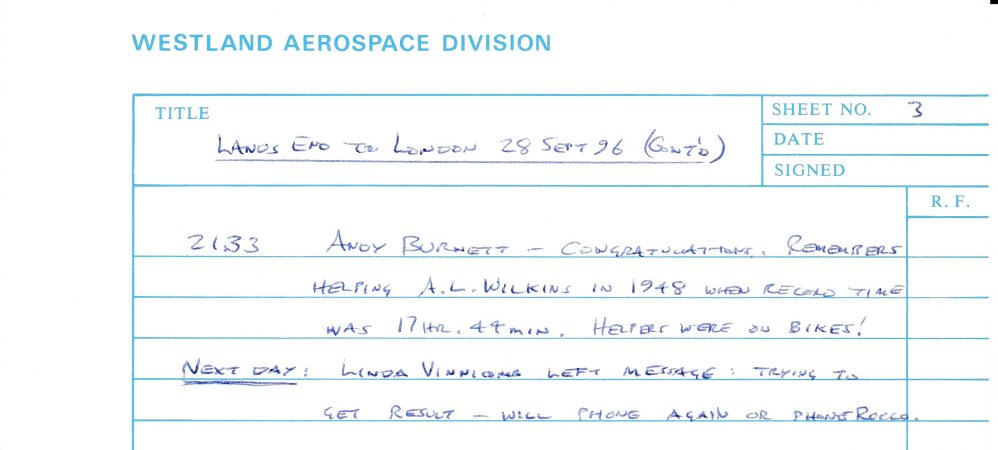 Here are a couple of weather charts
I made the decision based on the T+72, although the hints had been there for the previous two days.
Not expecting a perfect tail wind, but pretty good.
Then the T+48h chart gave a consistent picture for the south of England - so we were off!
A note from Andy Burnet, and responses from a few others who were beside the road to see me.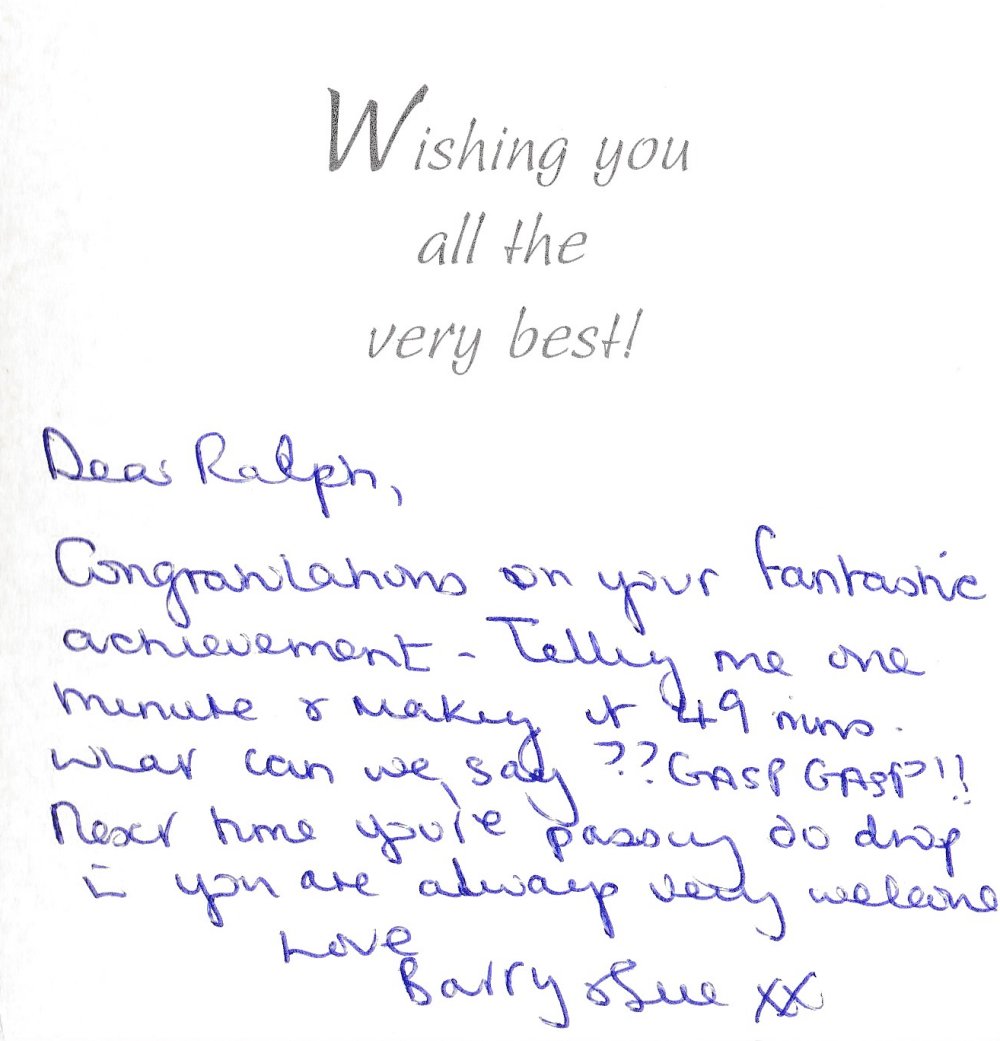 Here's Stuart Jackson's schedule, along with the 'actuals' I had to beat.
Pauline Strong was also interested in Land's End to London. In conditions that were 'grim but suitable' she made a valiant effort in 1992. It was very painful to wait at Hyde Park Corner for her arrival, knowing that it was 'touch and go'. She missed the record by about a minute. As some consolation, she did improve the 12 hour record on her way, but the place-to-place record just slipped out of her grasp.
Back to Rides in 1996