Back to Rides in 1998
Gerry Lewis and I rode the North Road CC 24 hour in 1998, hoping to beat the record which stood at 429 miles.
As I recall, the day was ok and we were generally on course for success. However, in the second half, Gerry started getting neck pain. We stopped at about 2am, with about 10 hours left to go.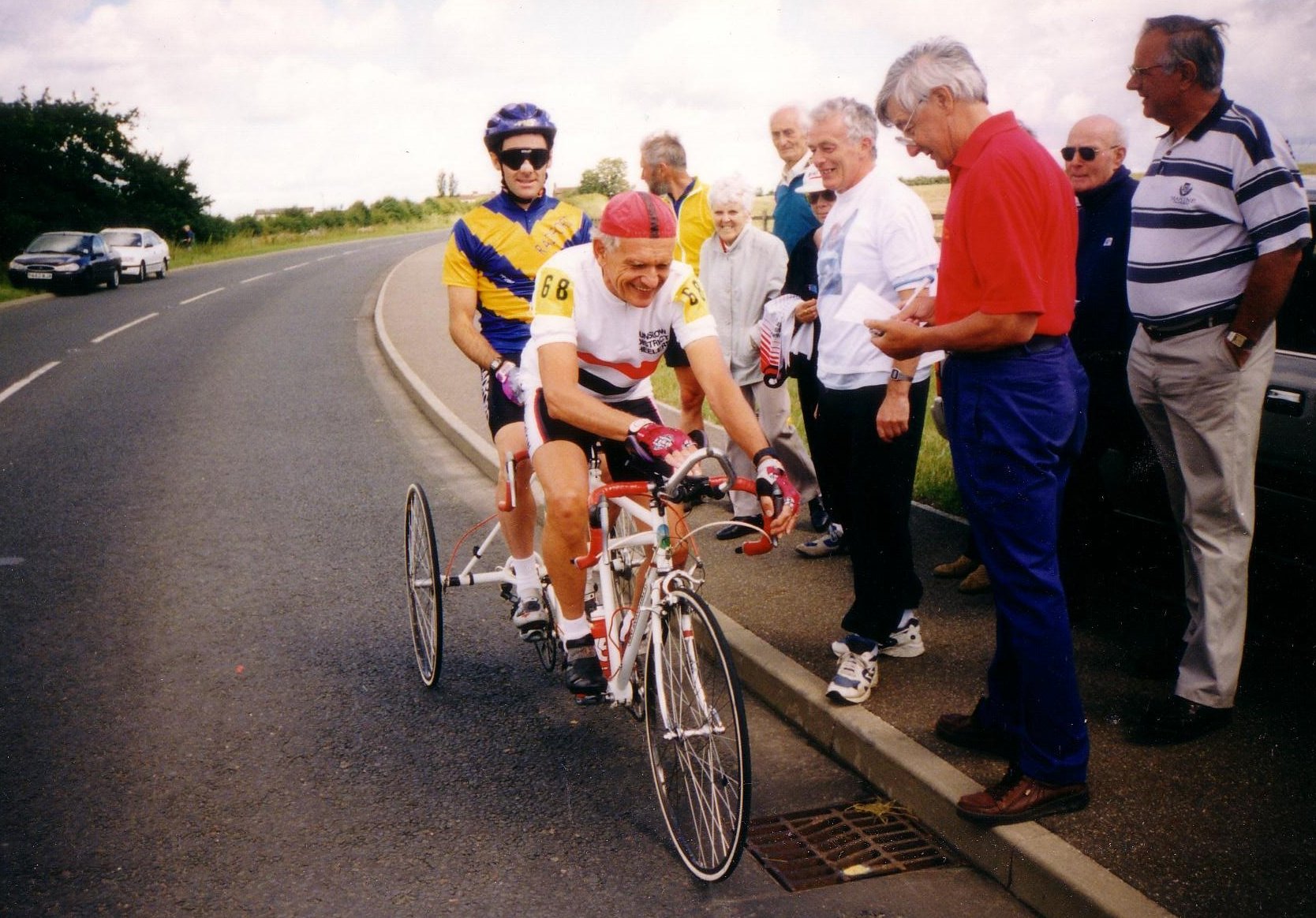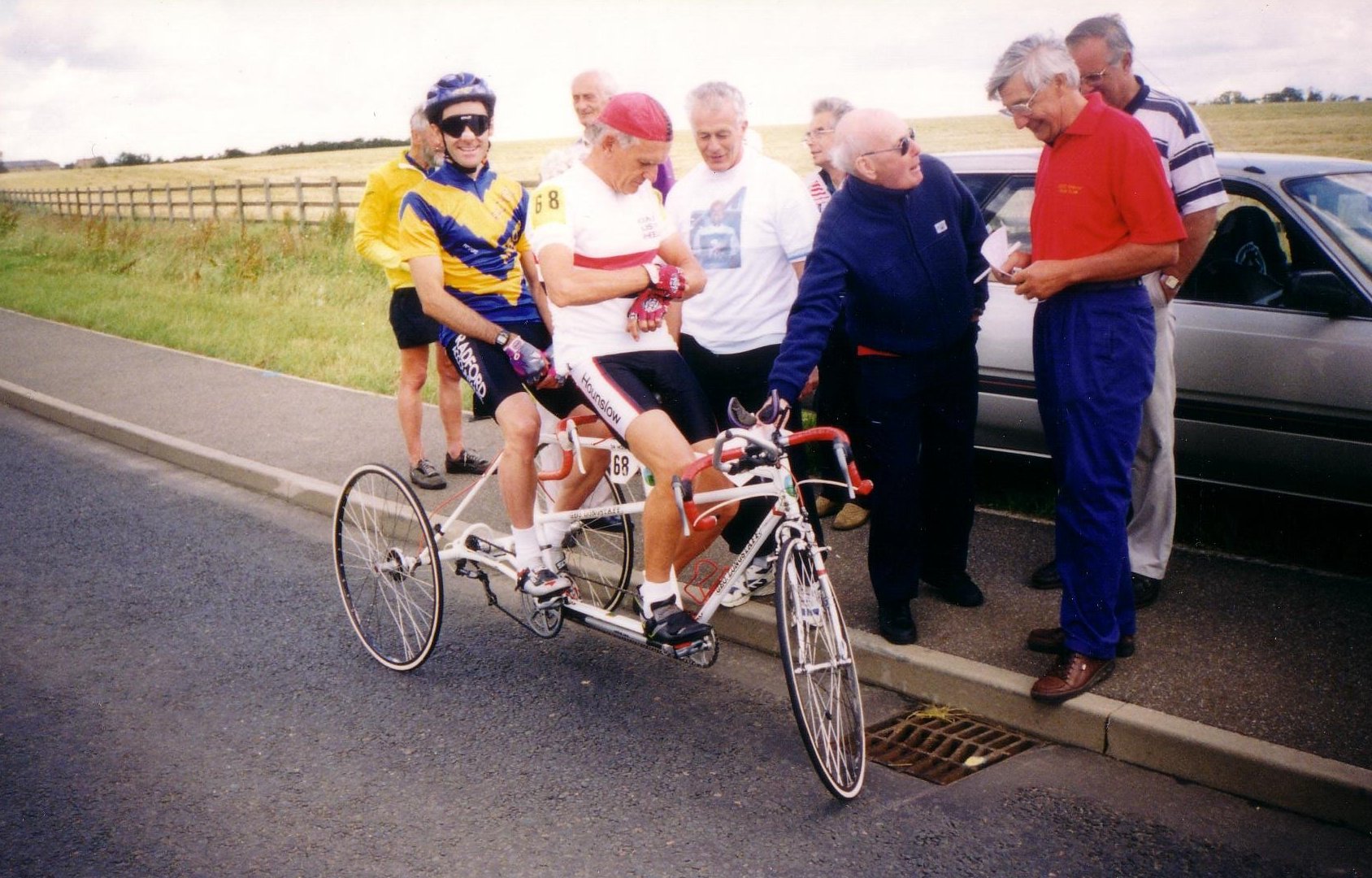 At the start - good to see everyone taking it seriously.
I believe those on the pavement (lower photo) are Les Lowe, Arthur Lancaster, Roger Sewell, Ron Richardson, Bernard Thompson, Joe Summerlin, & tbc.
In first photo, Ethel Thompson can be seen.
Some big names from UK Time Trialling, and not many still with us.
Back to Rides in 1998