This is a slightly tricky one, because I seem to have lost my notes on this ride.
Back to Rides in 2000
At some point I definitely produced a report, but I can't find it now.
The schedule tells me that it was 81 miles, and so quite suitable for an early season effort. We did the ride at the end of March 2000, and I believe this was the occasion when we got in my car at about 0530 to discover the screen was covered in Proper Ice. None of this frost stuff, we were out of the car and scraping the glass. A great start.
We had arranged for Audrey Hughes to be timekeeper and observer (the photos prove this), and I believe Scott Paterson was doing the driving and feeding. On that assumption, I will credit Scott for the photography.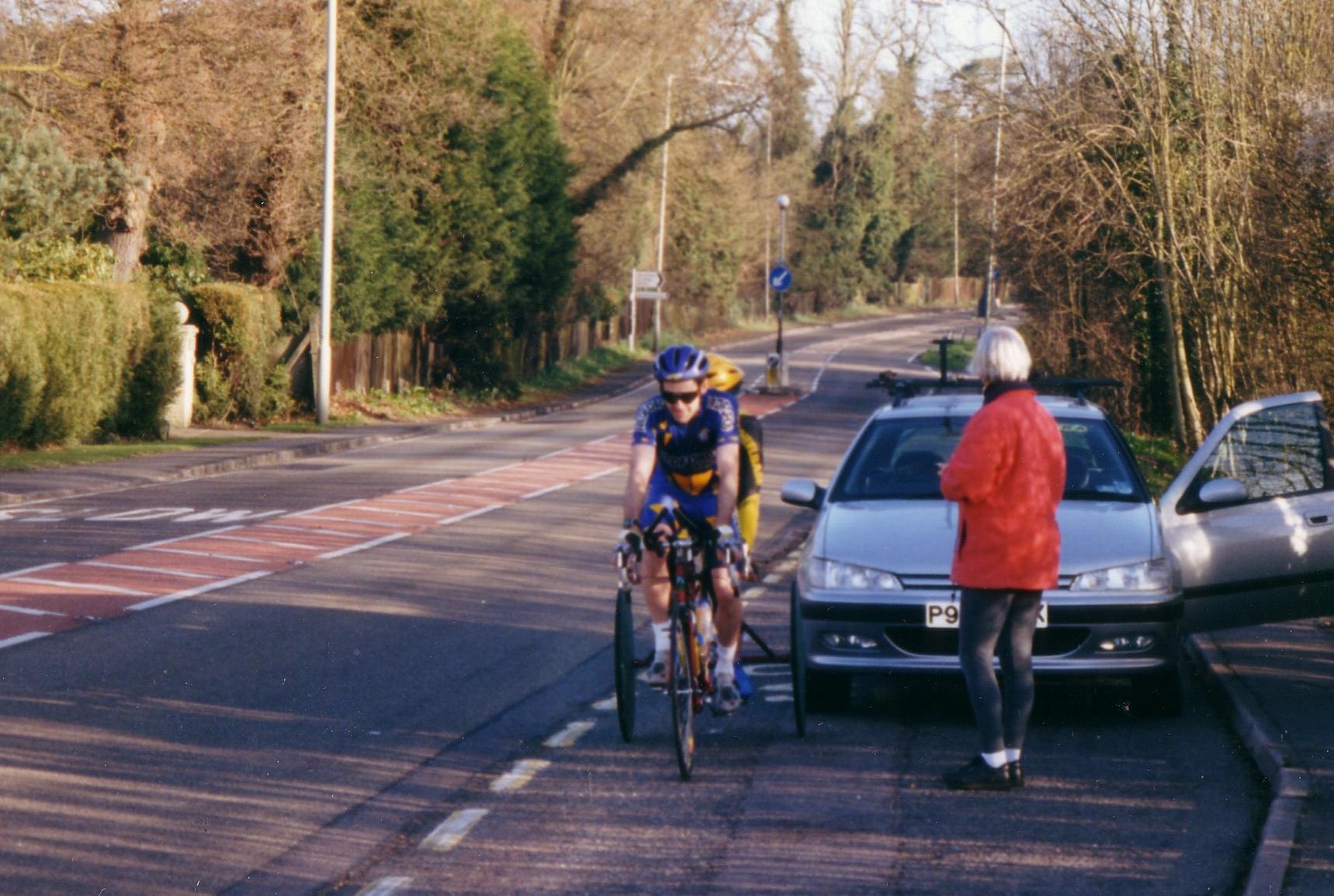 The ride began on the A1000 near Brookmans Park, just south of the lights. We had to do 4 miles south to the Hadley Highstone, where I believe Tom Morley was our witness. It was then back past the start and heading for Bedford.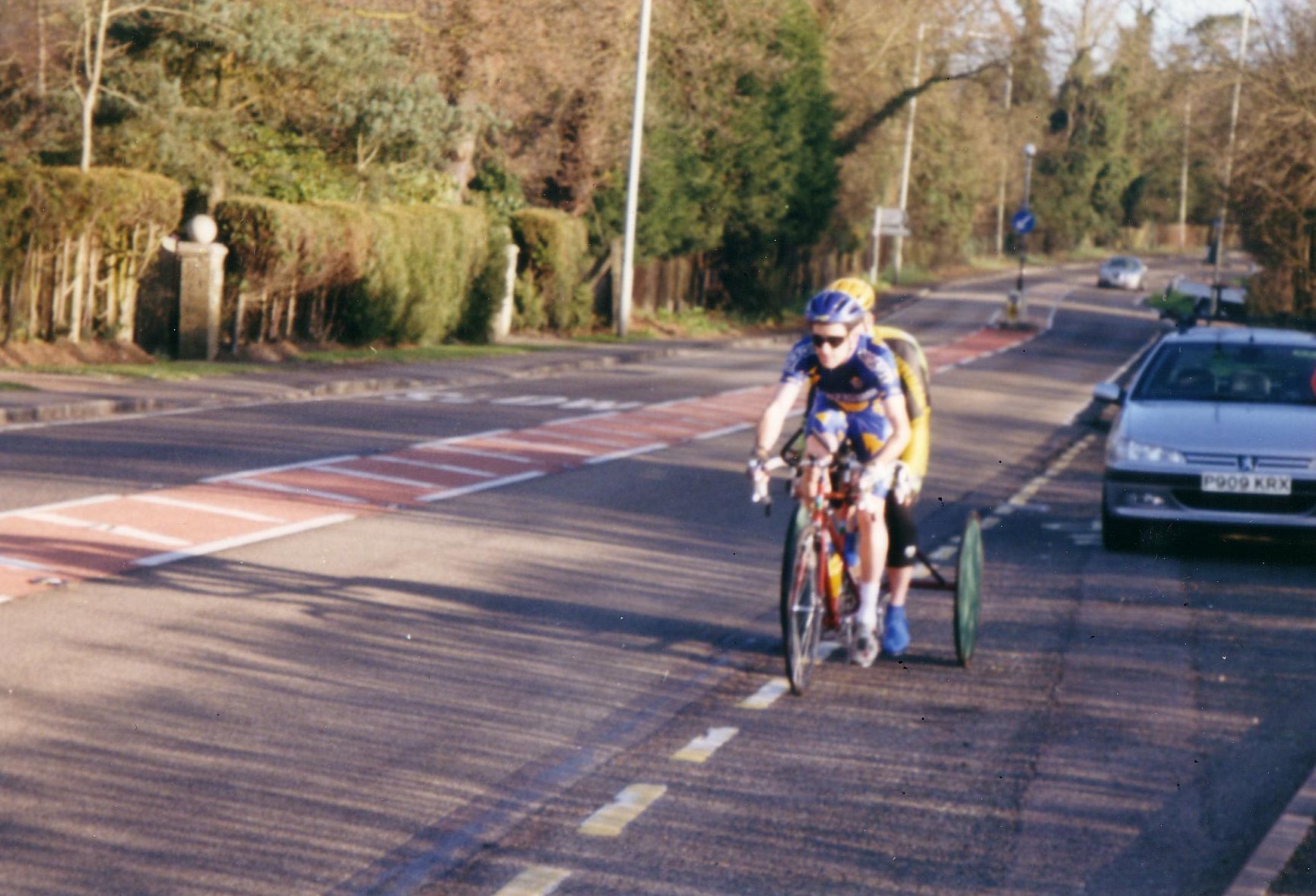 Since the arrival of the A1(M), the A1000 doesn't work very well through Hatfield. So we've had a slightly fiddly way through which I figured out when we first looked at London to York in the early 90s. The key feature of it is that instead of going almost the whole way around a gigantic roundabout, we use a service road to cut through to the road we need.
It's all on the schedule, and it's quite simple in real life. So you can imagine my surprise when there was a marshal at this point, telling us to go around the roundabout. I hadn't asked him to be there, I didn't need him to be there, and he was sending us in the wrong direction. I just turned right and we went on our way, feeling slightly sorry because presumably he was trying to help.
(Dave spoke to the marshal after we'd finished. Apparently he thought our Service Road route looked a bit tricky, although he did concede that we hardly slowed down...)
I can only presume that the rest of the ride was without incident, as I can hardly remember anything about it. We found the Bedford turn and David Sullivan was the witness. I think there was a sharp shower of rain at some point.
But unless anyone has anything to add, I'll say that we crossed the line five minutes ahead of schedule and we were all happy with that.
Back to Rides in 2000