Oh, put another Record on ...... March 2003
Back to Rides in 2003 and 2004
Okay, let's keep things in perspective. We're probably not really talking about a Blue Riband route, and we are dealing with a (mixed-crew) tandem-tricycle, and it's still early in the season. But let's see what happened......
Before she had even returned from wintering in Spain, I had booked Marina Bloom for an end-of-March record attempt. We agreed on the date of 27th March, and on the route, which was to be Birmingham to Northampton and back. This route is recognised by the Midlands RRA, with a mixed-tandem-tricycle record of 4h 37m 14s set by Les Lowe and Ann Dunk in 1985.
Tony Shardlow was our timekeeper, and he sent us off at 1100 in bright sunshine, riding into a light easterly breeze. We had chosen a village called Braunston as our start/finish point, which meant that we had 14 miles of riding to do to arrive at the Northampton turning point. But before that, we had a mile of climbing in the first two miles. We then zoomed down to the crossroads at Weedon, waited for ages at the lights, and then crept up the hill on the other side. Things were then a little easier, and we arrived at the Northampton turn one minute ahead of our schedule.
My guess was that we would be able to do the 91 mile ride at something approaching 22 mph, and I'd scheduled for us to take 4h 11m for the trip. Back at Weedon, we were a little luckier with the traffic, and got through with a 3 minute advantage. Despite riding quite strongly for the next few miles, we were only 4 minutes up as we passed our start point. After climbing to Dunchurch, we found ourselves six minutes up at the next check, and an exciting 10 minutes up as we started around the Coventry ring road. There are some problematic junctions along that stretch, but we reached the western end with an 11 minute advantage, having averaged almost 24 mph for the first 50 miles.
Things were then very fast along to the M42, where we were 14 minutes up. There were then a number of problems related to heavy traffic and junctions, which resulted in us going around the Birmingham turn with 13 minutes between us and schedule. With the wind in our faces, we then surrendered 2 more minutes by the time we were back at the M42 junction.
I guess we then just "dug in" for the last 25 miles. I don't remember any particularly fabulous sections, but it was really just a case of desperately trying to preserve whatever advantage we had, and hopefully dip inside 4 hours at the end. Coventry was again a difficult section, although there was some light relief as a taxi driver shouted out "watch out for the speed cameras!".
It would be great to report that we really wound things up for the last dozen miles, but unfortunately the wind was the thing that was getting up, and it was all we could do to gnaw away at our schedule. We had crept up to a 13 minute advantage again with 5 miles to go, and the question was whether we could hold on.
With a mile or so to go, we were given a shout to "sprint for the church spire!", and that's what we did. It was very handy for me to have a landmark to tell me how far there was to go, and we managed to lift the pace for the last few minutes, eventually crossing the line after 3h 56m 42s, which (I later worked out) gave us a 23 mph ride, and over 40 minutes taken off the record.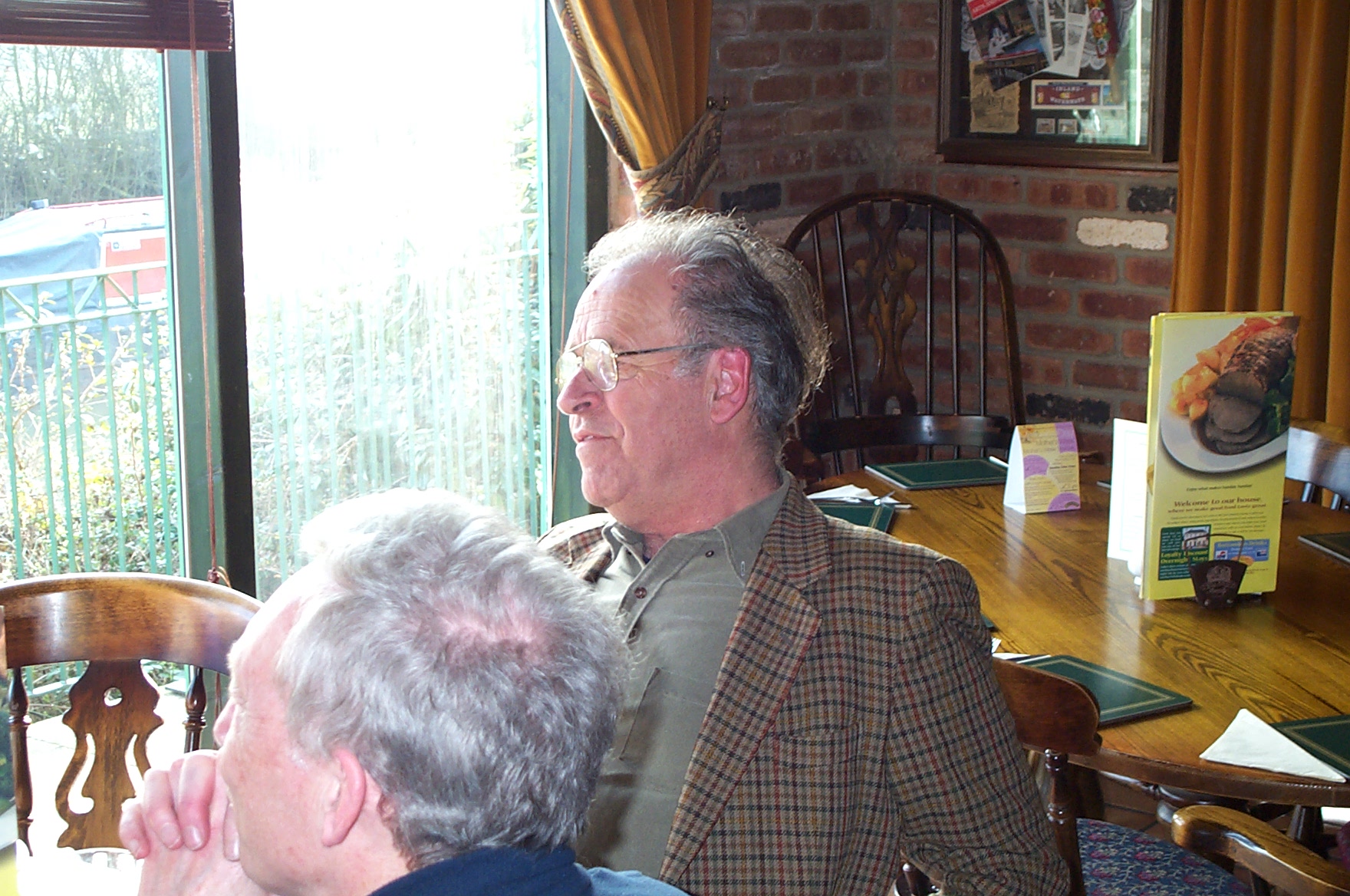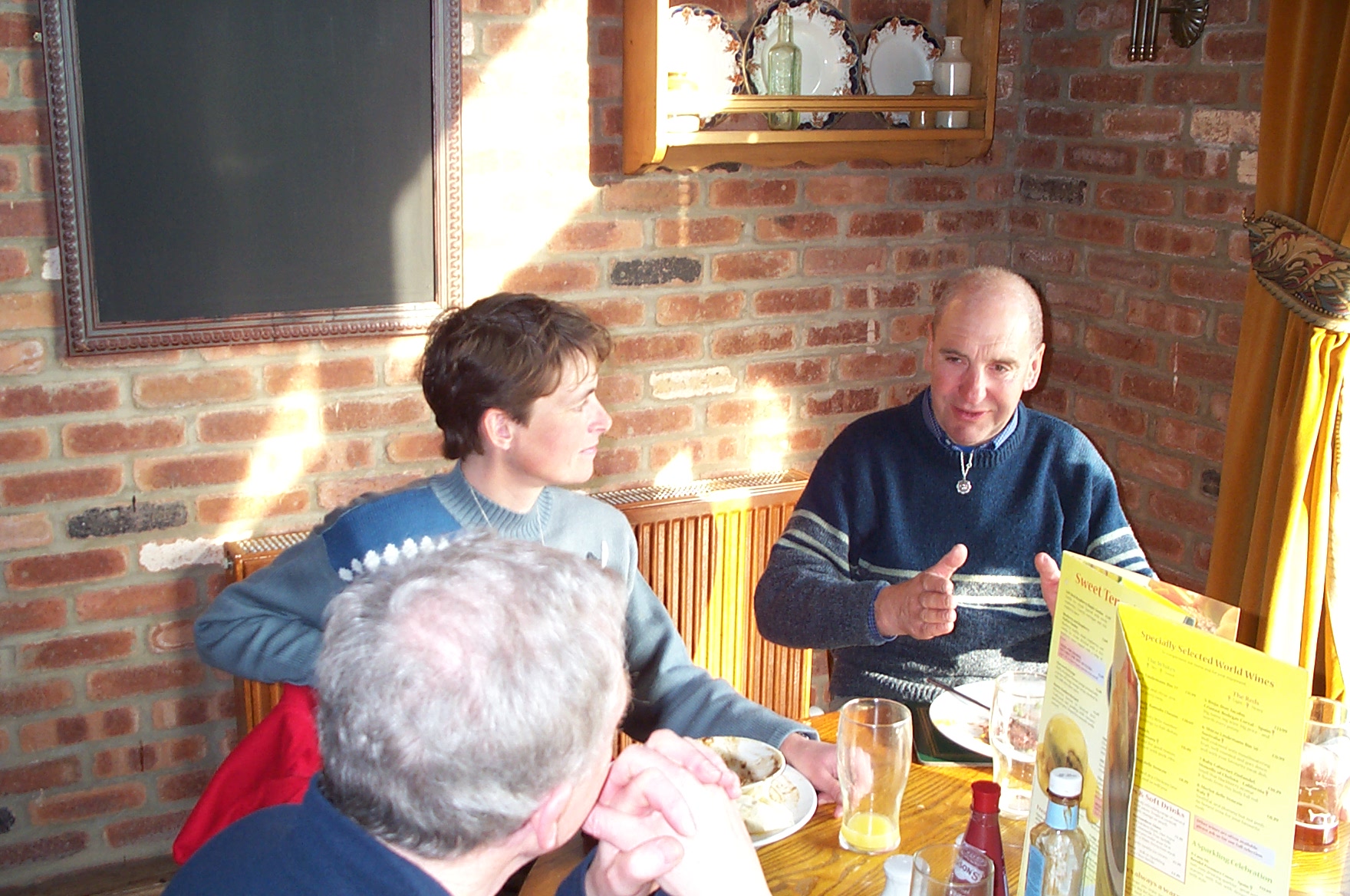 By the time we'd taken a few minutes to wind down, there was a pleasing little crowd gathered at the finish, and it was quite a while before we were changed and ready to get a late lunch at the nearby hostelry. Overall, it was a good spot of exercise in weather that was really quite impressive for March. The locals were telling me that it's always sunny, bright, and warm .... but I'm not so sure.
Ralph